8 Reasons to Invest in Birmingham, AL
8 Big Reasons to Invest in The Magic City Birmingham, AL
As a real estate investor, you know that the market you choose can have a big impact on your returns. You also know to look for a market with high yields that has strong economic growth, with high employment and a low cost of living. What you may not know is that Birmingham, AL can deliver all that, and so much more!
The Magic City has been undergoing a cultural and economic renaissance over the past few years, making it both a great place to live and a great place to invest. With businesses investing billions, the Birmingham economy is booming and employment continues to rise. Our cultural cache  is keeping up with industry's brisk clip, as Birmingham's culinary scene continues to draw acclaim – even being named one of Zagat's Most Exciting Food Cities in 2017. In addition to its world–class dining options and locally brewed craft beers, Birmingham boasts a lively theater scene, affordable real estate, and a surprisingly low cost of living.
If you thought Birmingham was just another Southern town, think again. Below, we'll explore eight major reasons the Magic City is one of the nation's most promising markets for real estate investment.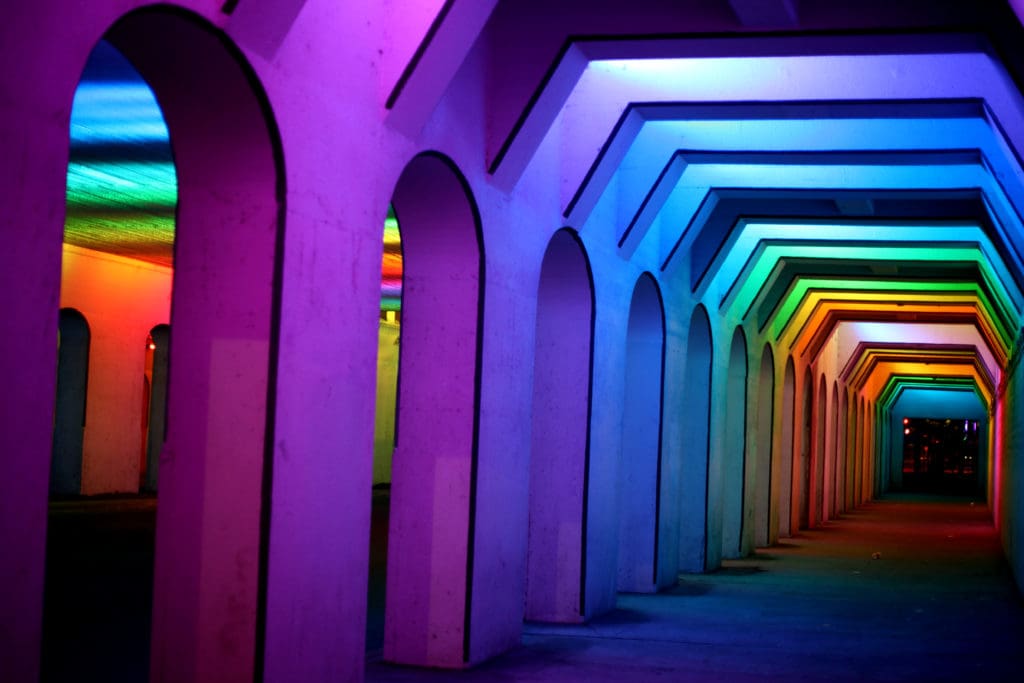 Businesses Bet on Birmingham
Ernst & Young ranked Alabama one of the ten biggest recipients of  foreign investment spending for 2017 – investments that will continue to pay dividends for the economy in 2019 and beyond. Between 2013 and 2017, Alabama has received $8.6 billion in direct foreign investments, creating more than 17,000 jobs.  The final tally for 2018 FDI hasn't yet been tabulated, but insiders are anticipating another banner year. With Toyota and Mazda teaming up to open a $1.6 billion plant, and other big names like Airbus, Bombardier, Hyundai, and Mercedes–Benz all flocking to Alabama, the whole state's economic future is bright.
As for Birmingham, 2018 has been another great year for capital investment (both foreign and domestic) and job growth. The Birmingham metro area received nearly $1 billion in capital investments this year alone, $400 million more than in 2017. Since 2011, the area has seen a whopping $5 billion in capital investments, creating an additional 23,000 jobs.
Of course, Amazon's decision to build its $325 million fulfillment center in Bessemer topped the list of big–name capital investments, but certainly wasn't the only headline this year. Birmingham's own tech startup–turned–household–name, Shipt, announced a new headquarters in the city's tallest building, where they will add more than 880 jobs and continue an expansion anticipated to generate more than $1 billion in payroll over the next 20 years.
A Diversified Economy
Any savvy real estate investor knows that not all markets are created equal. Economic growth is crucial, but so is the source of that growth. A diversified economy with strong representation across industries provides the best safety net in times of economic turmoil. Think of it like a well–rounded stock portfolio – you don't want your whole investment hinging on the success or failure of single security. In Birmingham, diversification is built–in due to strong employment across a wide range of industries – from medicine and education to manufacturing and aerospace.  
As in all of Alabama, the auto industry continues to be a huge economic driver in Birmingham. New large–scale investments, like  Autocar's $120 million project and Mercedes–Benz's $1 billion investment in electric car technology, have made it clear that Birmingham will continue to be an industry hub.
Auto Industry Fast Facts
Vehicles are Alabama's number one export, shipping to 85 countries

AL ranks third in the country for auto manufacturing

Revenue from auto manufacturing topped $9.5 billion in 2017

AL  produced more than one million vehicles in 2018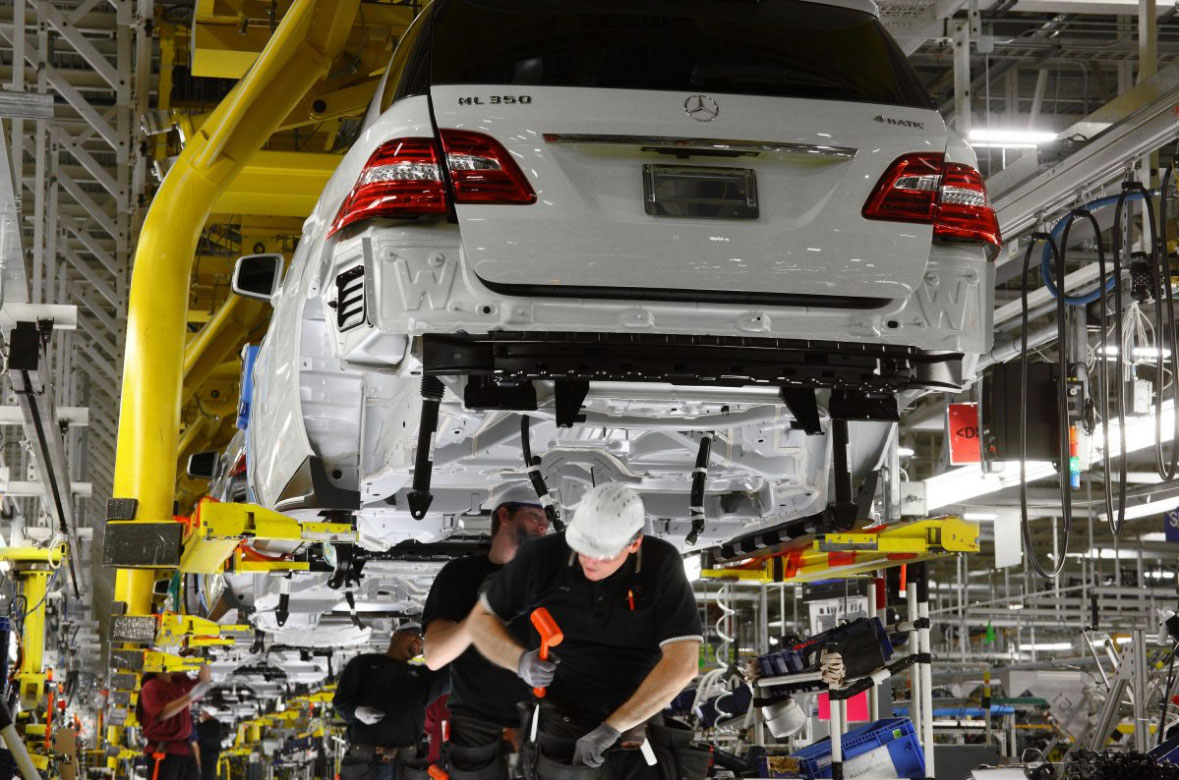 A more recent area of growth, the city's tech scene has been garnering a lot of attention over the last year. With Mayor Woodfin's ambitious plans to make Birmingham an appealing alternative to the west coast, the city has seen a huge influx of  tech talent and an increasing number of startups. In fact, both Forbes and Barron's recently profiled Birmingham for it's growing reputation as a hub for tech innovation, a reputation that's well–deserved.
Two big announcements from 2018 include the new $785 million data center being built by DC BLOX and the relocation of the San Francisco tecb startup, Joonko, to Birmingham as part of the efforts of the Alabama Futures Fund, a venture capital fund focused on bringing early–stage businesses to the state.
Future–Focused
From programs designed to increase tech literacy among younger generations, to plans to open up a direct flight from San Francisco to Birmingham, the city's leadership are working hard to earn the title of 'Southern Silicon Valley'. With lower overheads, a more affordable cost of living, and plenty of room for new ideas and bold moves, Birmingham is becoming a big destination among young innovators turned–off by the members–only vibe of the Bay Area.
What's more, Birmingham is one of only five recipients of the Smart Cities Readiness grant, which will fund projects focused on increasing social equality, strengthening the economy, and promoting environmentally sustainable practices. Since 2014, the University of Alabama at Birmingham has participated in a Smart Cities Masters program, which encourages students to pursue projects that benefit the community as a whole. With massive incubators like the Innovation Depot and a track record of producing successful startups like Shipt, Birmingham's already making a name for itself on the national stage.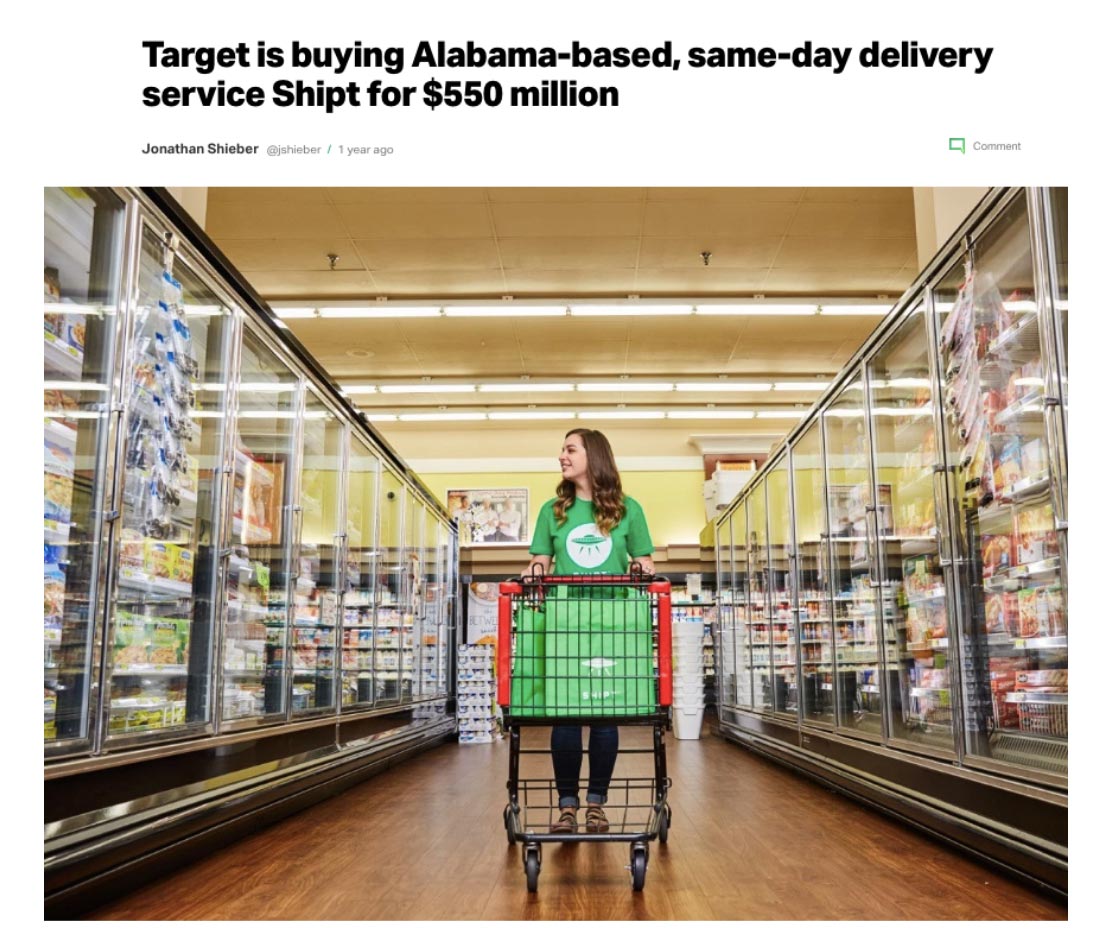 Steady, Consistent Growth
Of course, experienced investors know there's more to a successful real estate investment than flashy headlines. All those big projects and new investments need to translate into real jobs and real dollars to make Birmingham a worthwhile investment. Luckily, Birmingham continues to deliver when it comes to important metrics like unemployment and jobs growth.
Looking over the data for 2018, Birmingham's unemployment rate has continued its downward trajectory. Even accounting for seasonal upticks, employment in Birmingham went up over the course of the year. The average rate for 2018 comes in at just over 3.2%, a solid 0.7% lower than the national average for the same period.
This rate highlights that progress made in years past wasn't a fluke, but a sign of a consistently growing economy and strengthening workforce. Over the 2016–17 period, Birmingham saw the most dramatic improvement in the nation, dropping unemployment by more than 2% in one year alone.
In addition, Birmingham's continuous economic growth means it consistently beats out the majority of other metro areas in GDP –  ranking in the top 13.5% of all 383 metropolitan areas surveyed in 2017. Jobs creation in the Magic City is also strong, with Birmingham adding more than 7,200 new jobs in 2018. That trend is expected to continue due to the numerous development projects debuted in 2018 and those that continue into the current year.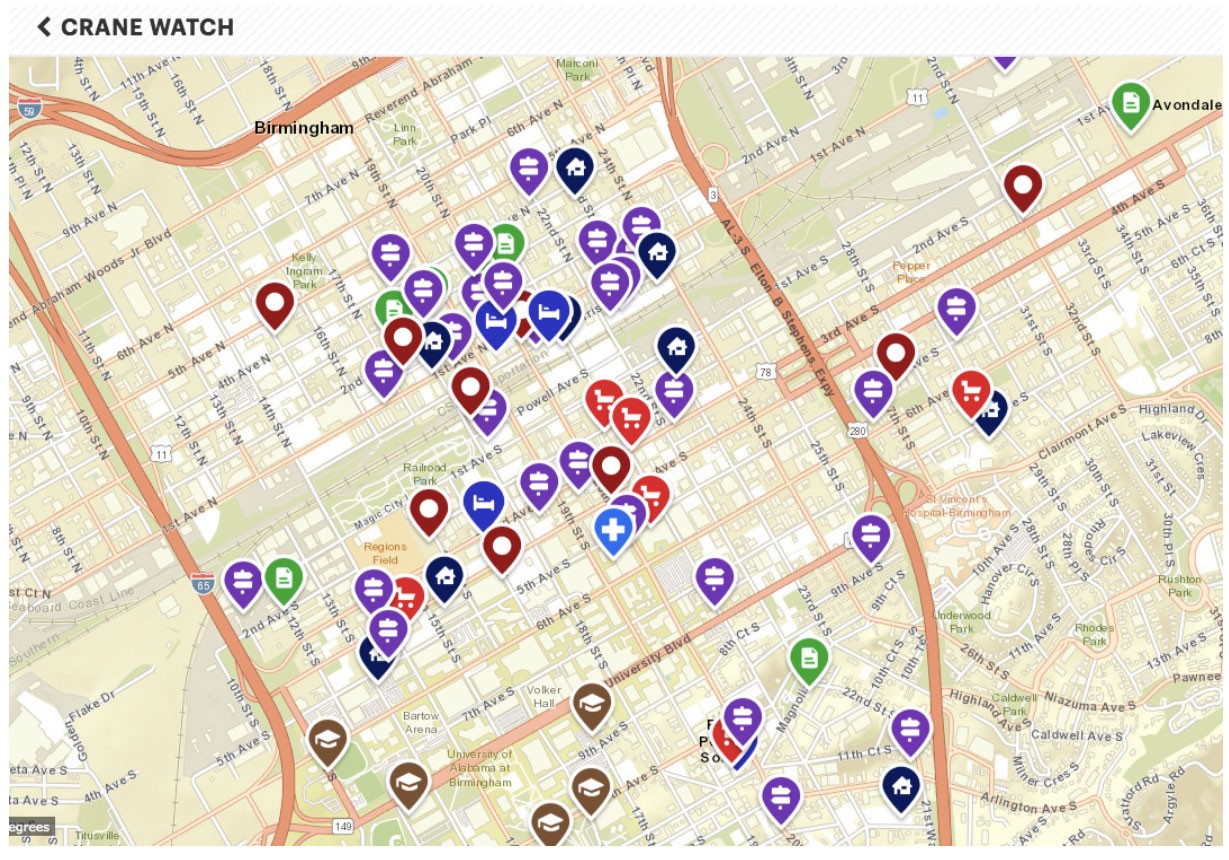 A City Renewed
While Birmingham may have been considered an overlooked real estate gem in the past, that time is quickly coming to an end. Things are happening in Birmingham and people are taking note. This is due, in part, to the fact that Birmingham has broad appeal – it truly has something for everyone.  
Author Bruce Schoenfeld profiled Birmingham for National Geographic Traveler saying, "I've found a modern city that has retained its pace and charm, one with many of the accoutrements and attitudes of the New South but without the shiny facelessness common to too many cities around the region."  
That goal, of keeping pace with the modern world without losing its unique charm, is reflected in the revitalization of the downtown area. Through financing and historic tax incentives, Birmingham has worked with local, national, and international industry to bring the Magic back to Birmingham, and the impact has been huge.
From the world–class culinary scene (including two James Beard–honored chefs) to the diverse job market, Birmingham isn't just another Southern town. Ambitious construction and expansion projects have brought new business, strengthened existing industries, and returned historic buildings to former glory.

Far from the outdated Southern stereotype, Birmingham is a modern city that maintains it's old–world charms. The revamped downtown has a number of unique and interesting destinations that attract residents and visitors alike, including the Jones Valley Teaching Farm, the gorgeous Alabama Theater, a bustling downtown restaurant and hotel district, and the only LEED–certified library in the state.
All these things considered, it's no wonder that Forbes once listed Birmingham in the top 15 U.S. Cities' Emerging Downtowns. The cultural renaissance, millennial interest,  stable and growing real estate market, and undeniable economic growth all add up to make Birmingham an investment market unlike any other.
It's Still A Steal
While the real estate market in Birmingham shows home values  increasing over time, property prices are still remarkably affordable. In fact, housing prices in Birmingham beat out those in other major real estate markets by a wide margin. The average cost of housing in the Magic City is a full 290% lower than in Nashville when compared to the national average. Birmingham also handily beats out other popular markets around the country, like Philadelphia, Kansas City, and Dallas. When compared to the national average housing cost, Birmingham undercuts these markets by 39–192%! Though more affordable than Nashville, Dallas' housing prices are a full 192% more expensive than in Birmingham.
This trend doesn't just apply to housing. Birmingham was recently ranked as one of America's most affordable cities, and it's not hard to see why. In fact, Birmingham's total cost of living is a full 20.9% lower than the national average, with housing costs clocking in at just 34.3% of the national average – and the savings don't stop there. Alabama has some of the lowest property tax rates in the nation, with Jefferson County's effective property tax rate coming in at a measly 0.645%. The average property owner in Alabama pays just $550 per year in property taxes, 75% less than the national average.
What's more, Birmingham's real estate market is historically very stable, without the wild ups and downs of larger markets like New York City and Los Angeles.
Just like investing in the stock market, a good passive investment is built on a solid foundation of consistent upward growth, not volatile highs and lows. Even accounting for the nationwide recession in 2009, Birmingham has produced an average annual appreciation rate of more than 2% since 2000. Birmingham's consistently bullish real estate market has exactly the mix of stability and gradual appreciation that buy–and–hold investors are looking for.
A Foothold for the Future
There's no denying that the Millennial generation is having a huge impact on markets across the country. A generation that is moving and shaking all over the nation cannot be ignored, and prominent investing and finance publications have spent the past few years emphasizing the importance of investing in markets that are attractive to Millennials. With Millennials starting twice as many new businesses as their parents' generation, and starting them almost 8 full years earlier, this generation's got momentum you don't want to miss out on.
Birmingham – which was ranked second in the nation for attracting Millennial homebuyers – is an obvious choice for any investor looking to ride this wave. In fact, Birmingham ranked 7th out of 150 major metro areas for growth in the young professional population – young people with degrees are flocking to the Magic City.
It's no wonder, given the fantastic university, the ample jobs growth, and the low cost of living. The thriving social scene, revitalized downtown, and affordable homes with steady appreciation don't hurt either. In fact, Glassdoor.com recently placed Birmingham in their top 25 cities for job–seekers.
More recently, Niche.com ranked a number of Birmingham's suburbs among the best places in Alabama for Millennials, placed Jefferson County in the top 9% of best counties in the nation for Millennials, and named the Birmingham suburb of Homewood in the top 4% of all suburbs in America for Millennials.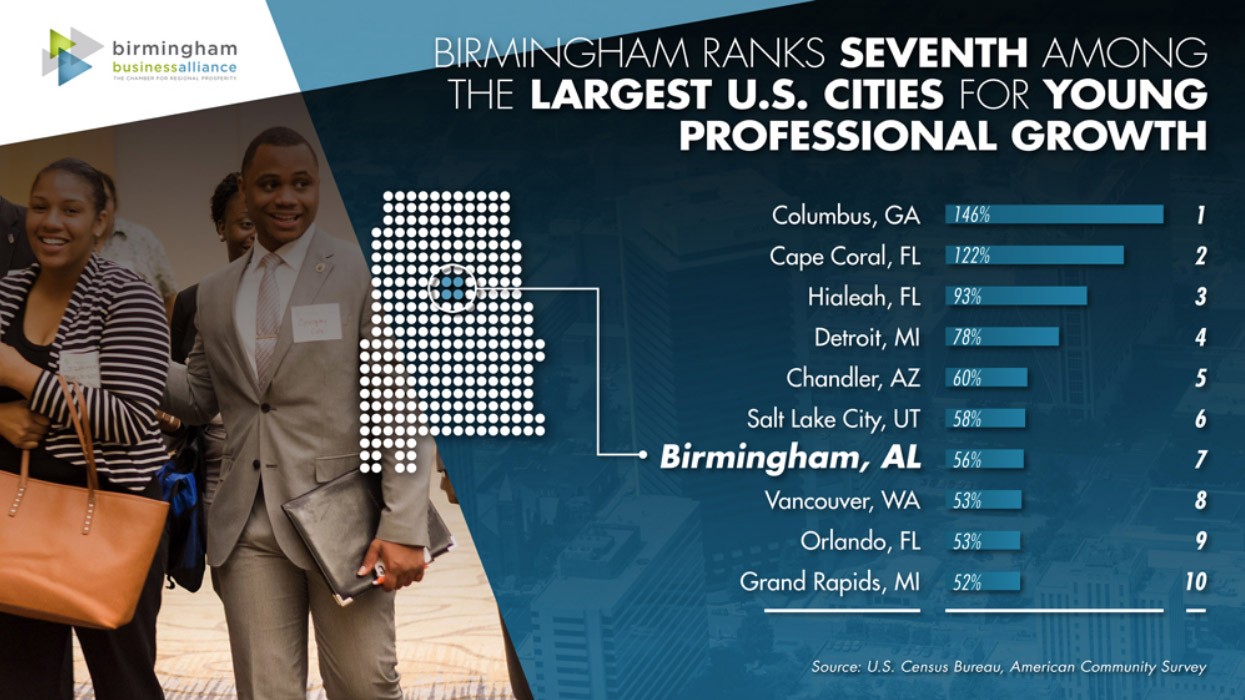 A Rising Star
Every investor dreams of finding that one great investment that no one else knows about yet – getting in before rising popularity pushes prices up. While Birmingham is still one of the most affordable cash flow markets in the country, this hidden gem is a secret no longer – and demand is soaring.
In addition to the fantastic housing prices, rock–bottom property tax rates, and impressive economic growth, Birmingham is a town for renters. In fact, the most recent data shows that more than 31% of Birmingham residents rent, making this a great market for long–term rental investments. With interest rates on the rise, that rental demand is likely to see a boost as lenders tighten their belts.
Birmingham has numbers that meet or beat those of many 'hot' real estate markets, but without the cut–throat competition for returns – for now. In 2015, HousingWire.com listed Birmingham as the No. 1 outlier city, giving investors the highest return on investment properties. With press like that, however, Birmingham's 'outlier' status has quickly become a thing of the past as investors rush to capitalize on all this market has to offer.